"How does it work?" you ask; well, this is how it works — and this is the clever bit.
The Gerstner grid is based on a square of 58 × 58 units (I'll come to what a unit is, but for the minute it doesn't matter).
So in its simplest arrangement, it is a single column of width 58 units.
Now, when the grid is split into columns, each column is always separated from its neighbour by 2 units.
So if we want two equally sized columns, there will be one gap between them (2 units), this leave 56 units for the columns, dividing this by two gives a column width of 28 units.
If we want three equal width columns, there would be two separating gaps each of 2 units (4 units in total), this leave 54 units to split into three columns, giving a column width of 18 units; and so on.
The equation for working out column widths is:
`Width_(col)=(58 - 2(N_(col)\ – 1))/(N_(col))`
(3.1)
| | | | |
| --- | --- | --- | --- |
| | Where | Widthcol | is the width of the column (equally sized) |
| | | Ncol | is the number of columns |
The elegance of this is that the column width gives an exact integer (whole number) when the number of columns is 1, 2, 3, 4, 5 or 6 — it falls down at seven, but six columns is enough.
The Gerstner grid allows for columns of unequal width, I've put together a poor approximation of the Capital magazine arrangement to highlight this: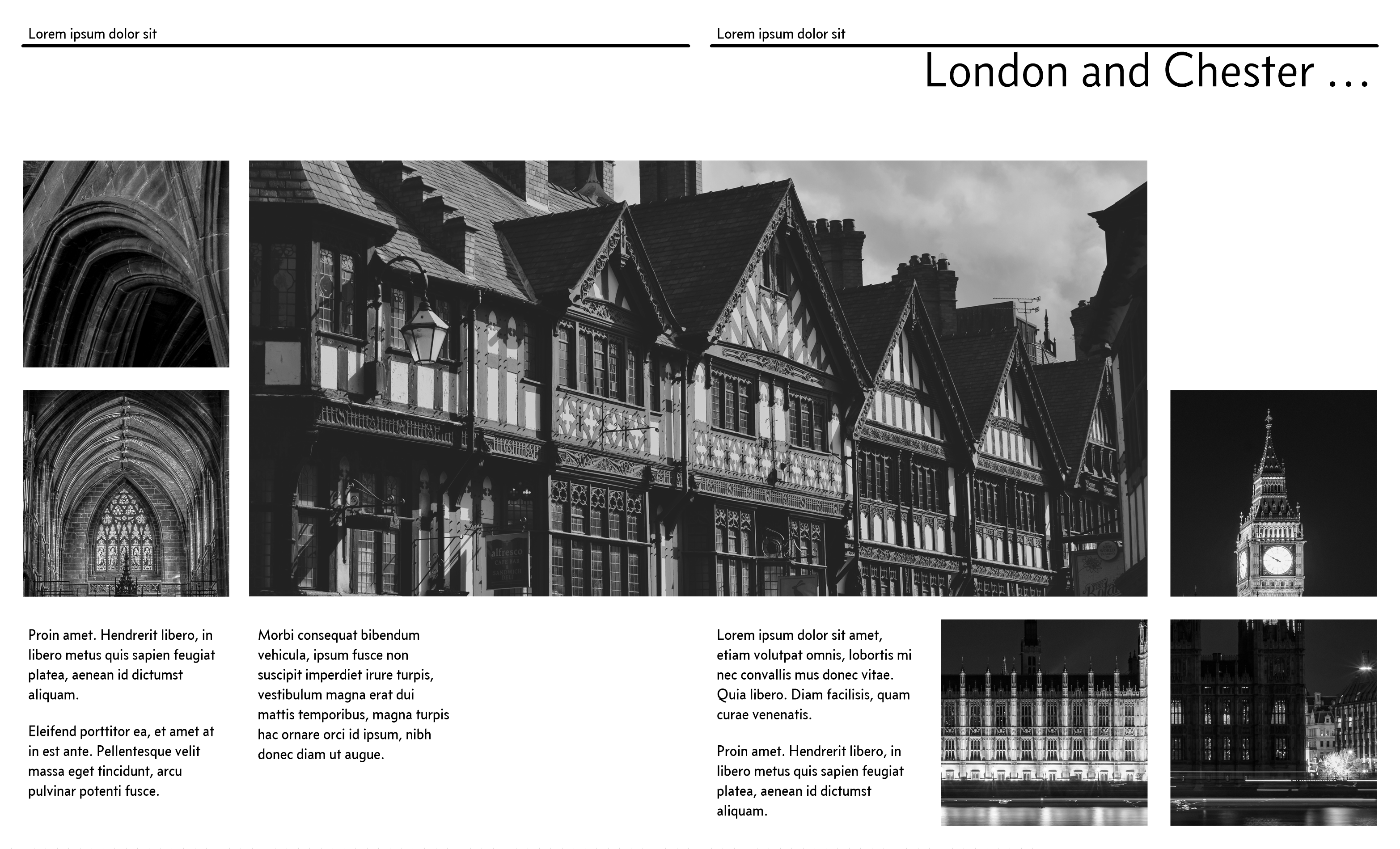 By overlaying the Gerstner grid on the pages, the flexibility of the arrangement can be seen:
Ok, so I can see the potential in all this, it's a columnar arrangement and it's driven by mathematics — I like mathematics. None of that airy-fairy it just feels right stuff.
Now we come to the dimensions of the unit, the basis of the Gerstner grid.
Gerstner designed the grid with a unit equivalent to the smallest point size used on the page; this leads to a discussion of fonts and point size. — Read on: