This font is my own poor attempt to recreate Mr Butterick's Concourse Index font: the numbers with a circle around them, like this:

Now, Mr Butterick is a font designer and he does something clever—I'm guessing with ligatures—that allows double digit number to render all the way up to 99, if I type 99 in Concourse Index I get

. See, clever.
Mr Butterick, I'm sure, knows this stuff backwards, but I don't, I'm learning as I go along and this was a step too far. So I made an engineering decision to approximate what Mr Butterick did (I took a shortcut).
I don't know how to make ligatures; but what I do know is that HTML lists (see section xxx) that normally use numbers to indicate points: 1, 2, 3, 4 &c. can be changed to use uppercase (or lowercase) letters to indicate points: A, B, C, D, E, F...&c all the way to Z; then it starts with AA, AB &c. This gives me the option to define 26 list points and that is probably enough for most lists.
I created 26 characters (font designers call them glyphs) and mapped them to the following characters: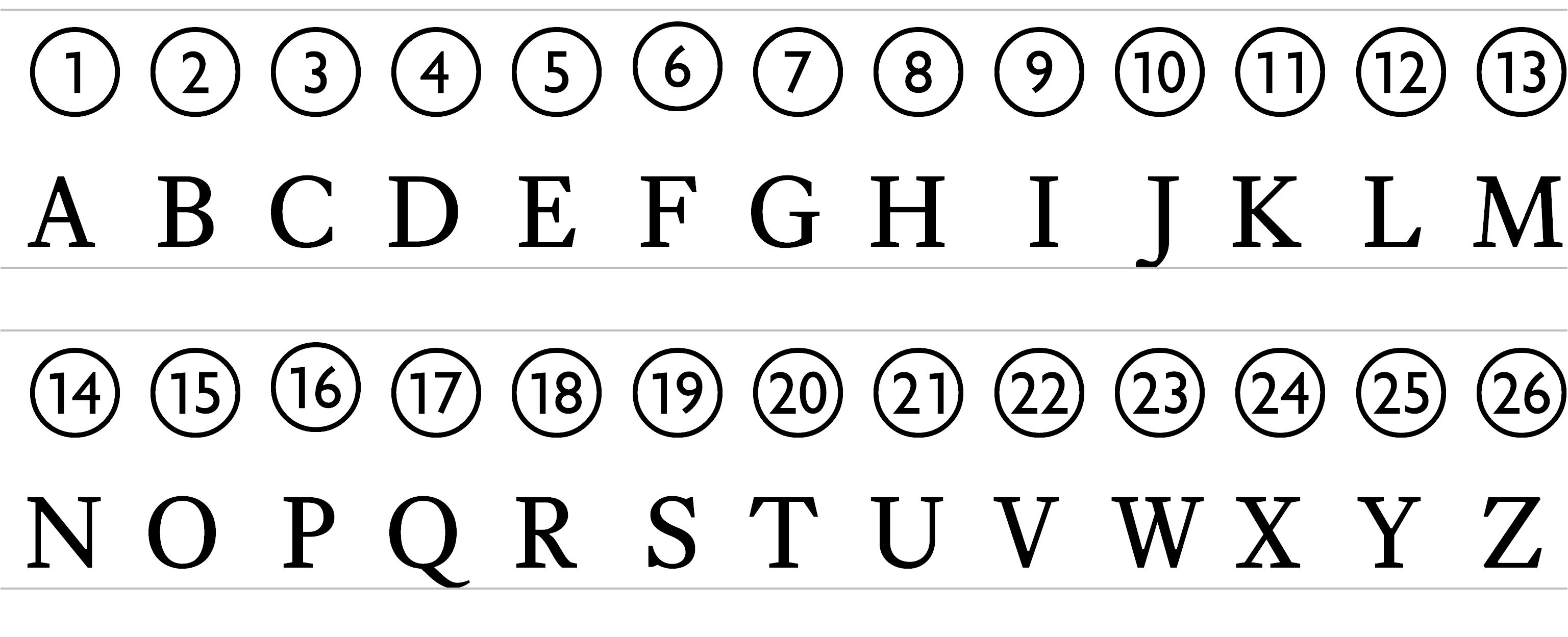 It means I can replicate to some extent the Concourse Index font. I also mapped the first nine glyphs (A-I) to the numbers 1-9, this means that a list will work as numbers for the first nine points. It actually works for zero too; i.e.:

Again, I make this font freely available. Use it if you want to. Get it here a